Imagine the Possibilities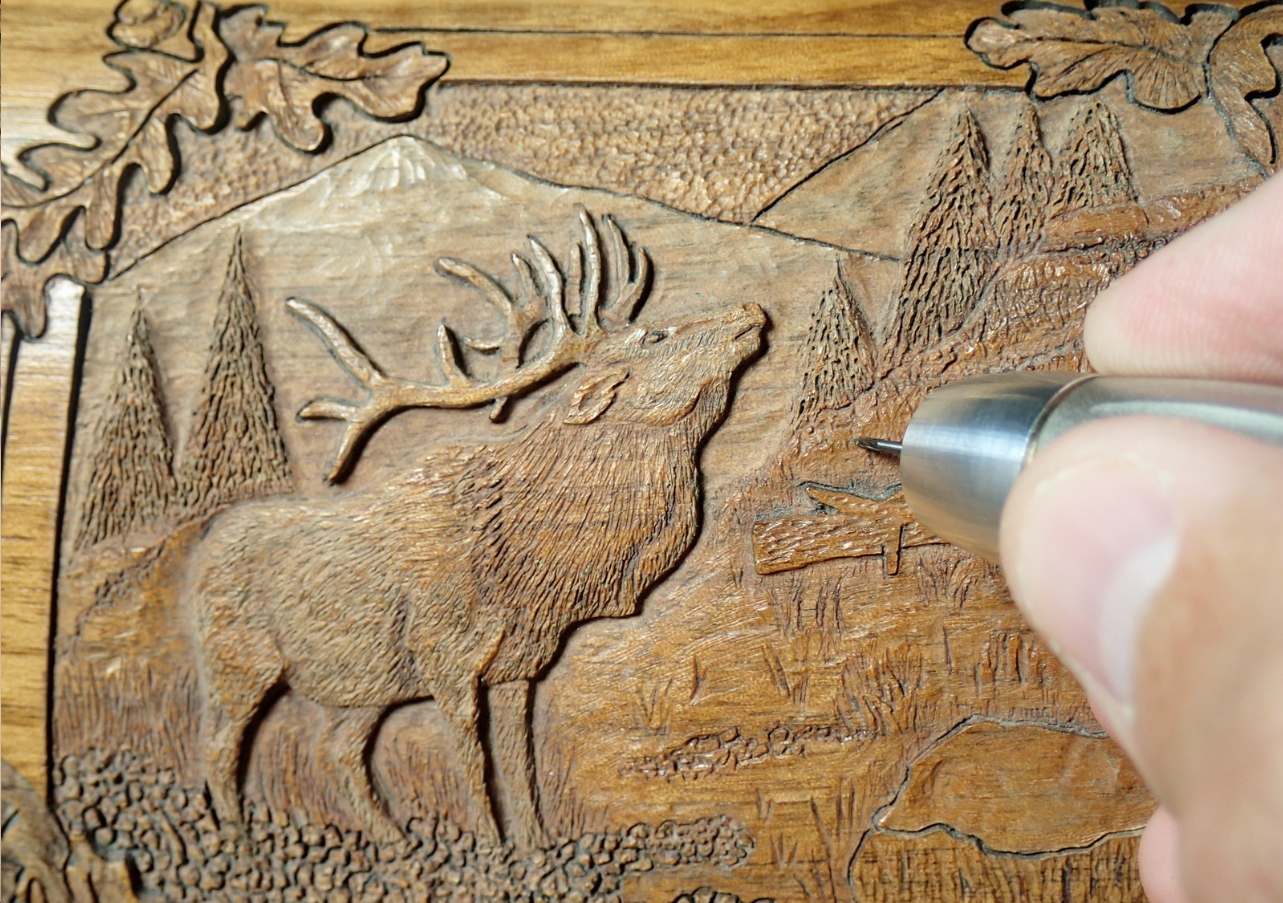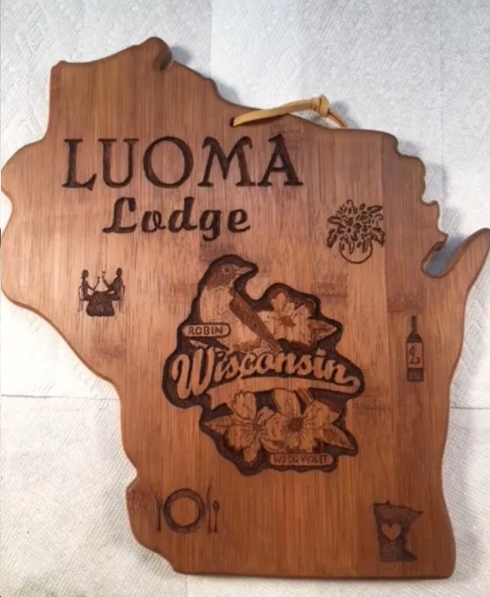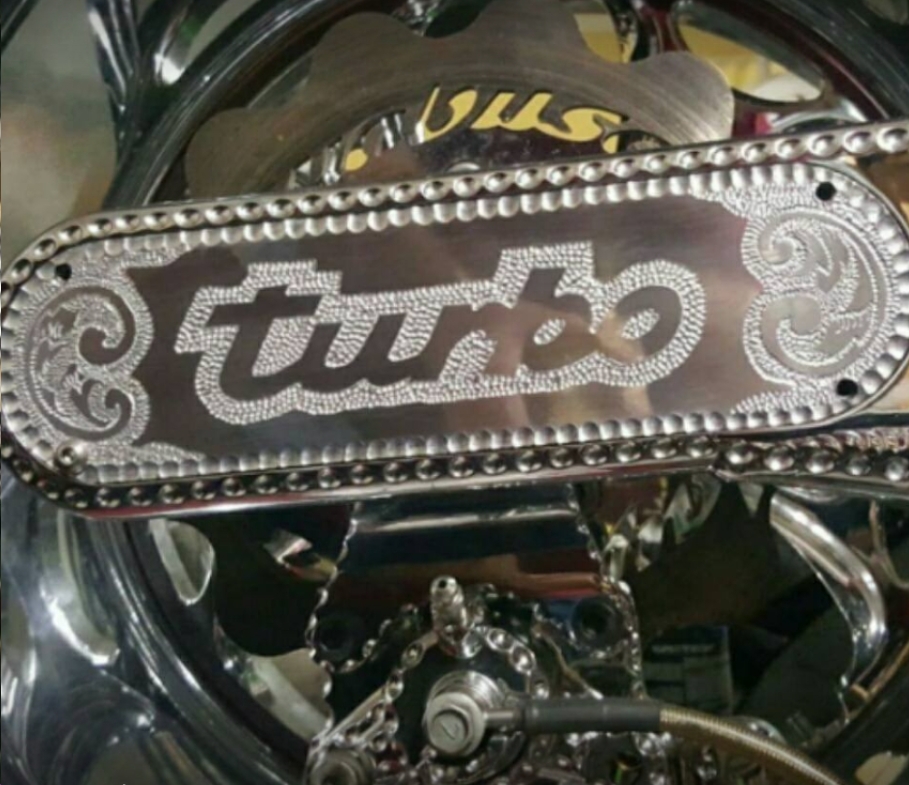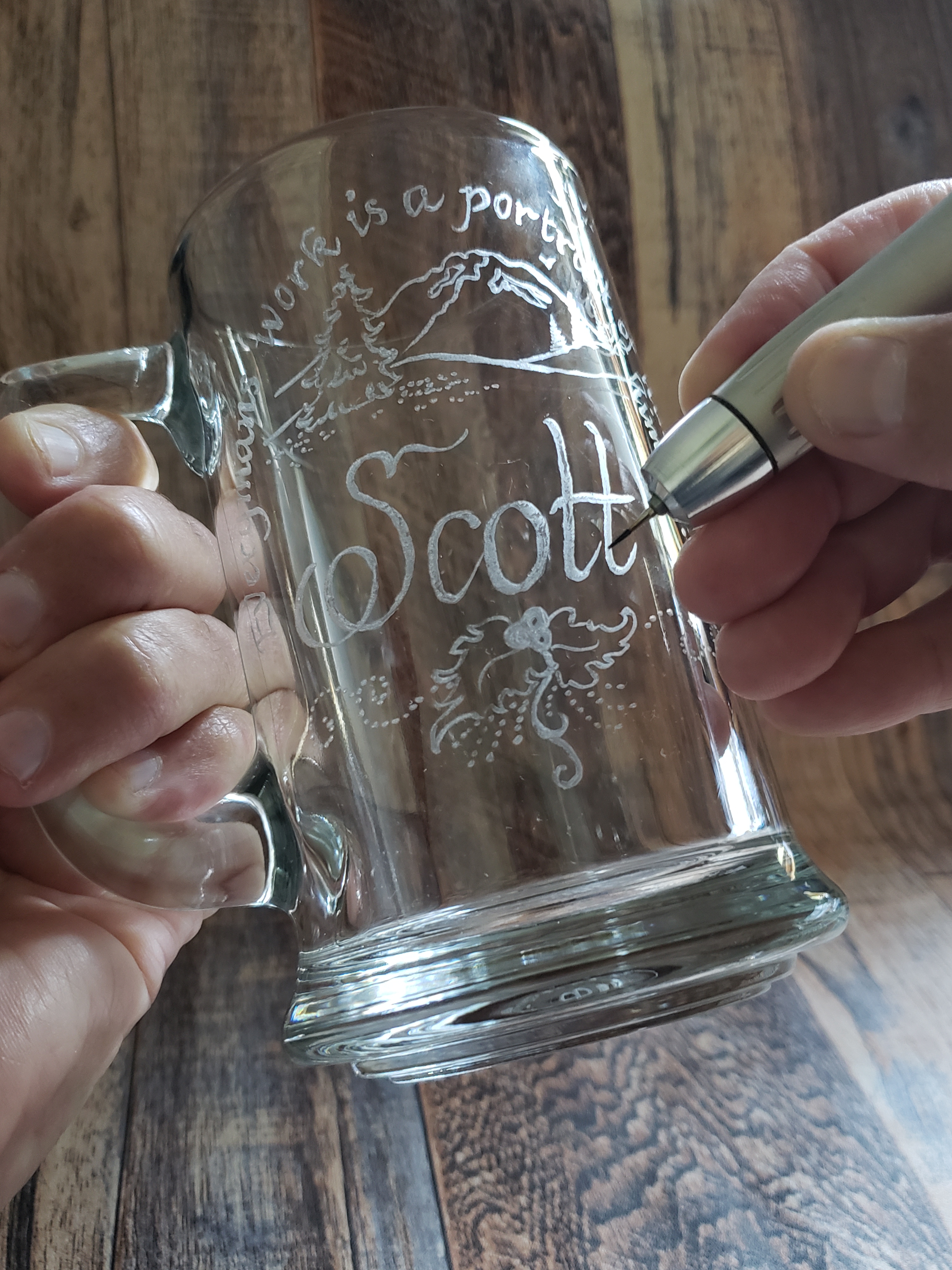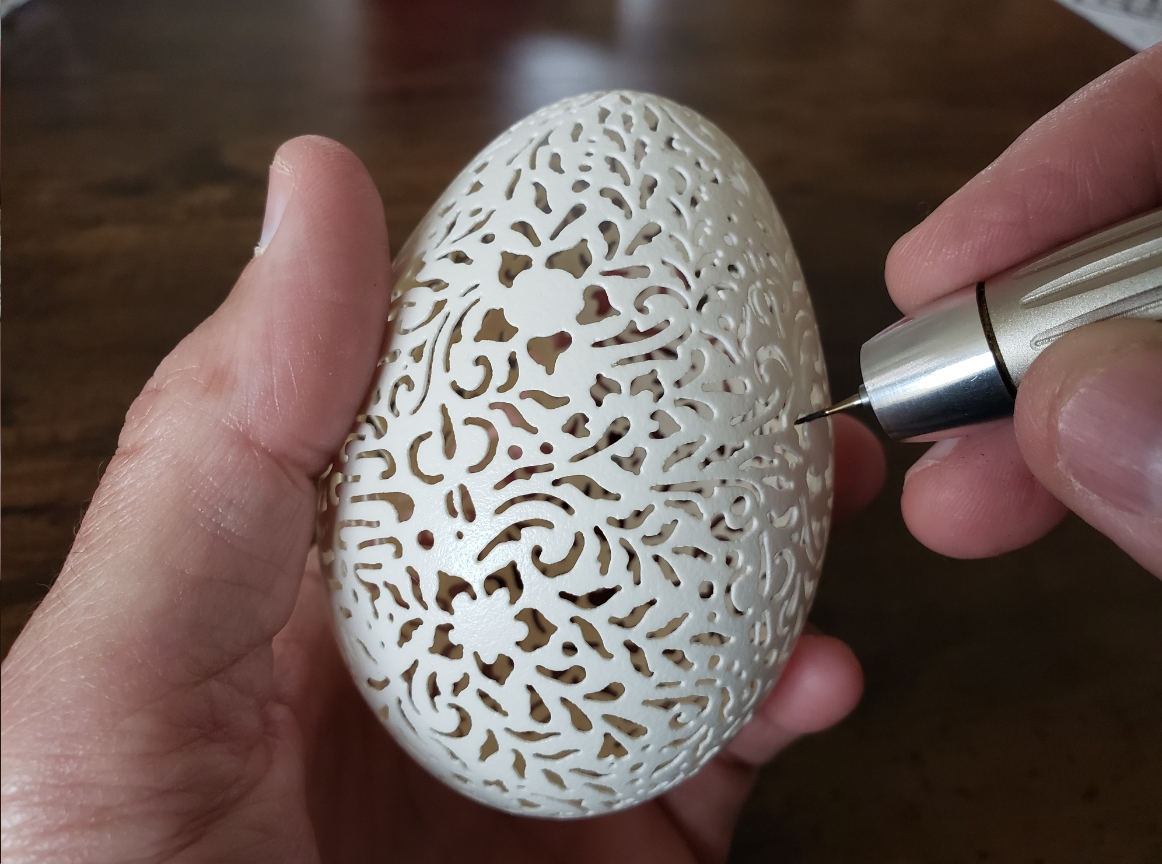 What's Included
Power Carver: Rated #1 because it's the ultimate detailing tool. Revolving at 400,000 rpm's it has the most power and torque.
5 of the most popular premium detailing burrs (3 carbide and 2 diamonds)
5 feet clear soft very flexible tubing
¼"npt male barbed fitting to connect to your regulation system
Instant On/Off switch built in to control your system
1 exclusive blank adhesive stencil sheet 8 1/2" x 11"
Industries best warranty, 1 year on turbine and lifetime on the hand piece.
Professional Training DVD (Full instruction on all surfaces): Instructs you on setting up your system and how to engrave on glass, wood, metal, eggshells and more!
Complete instructional guide showing your system set up and how to use your system.
Full catalog of burrs and supplies
Toll Free technical lifetime support
Backed by 30 years of engineering excellence and experience!
SCM's High Speed 400,000 RPM Turbine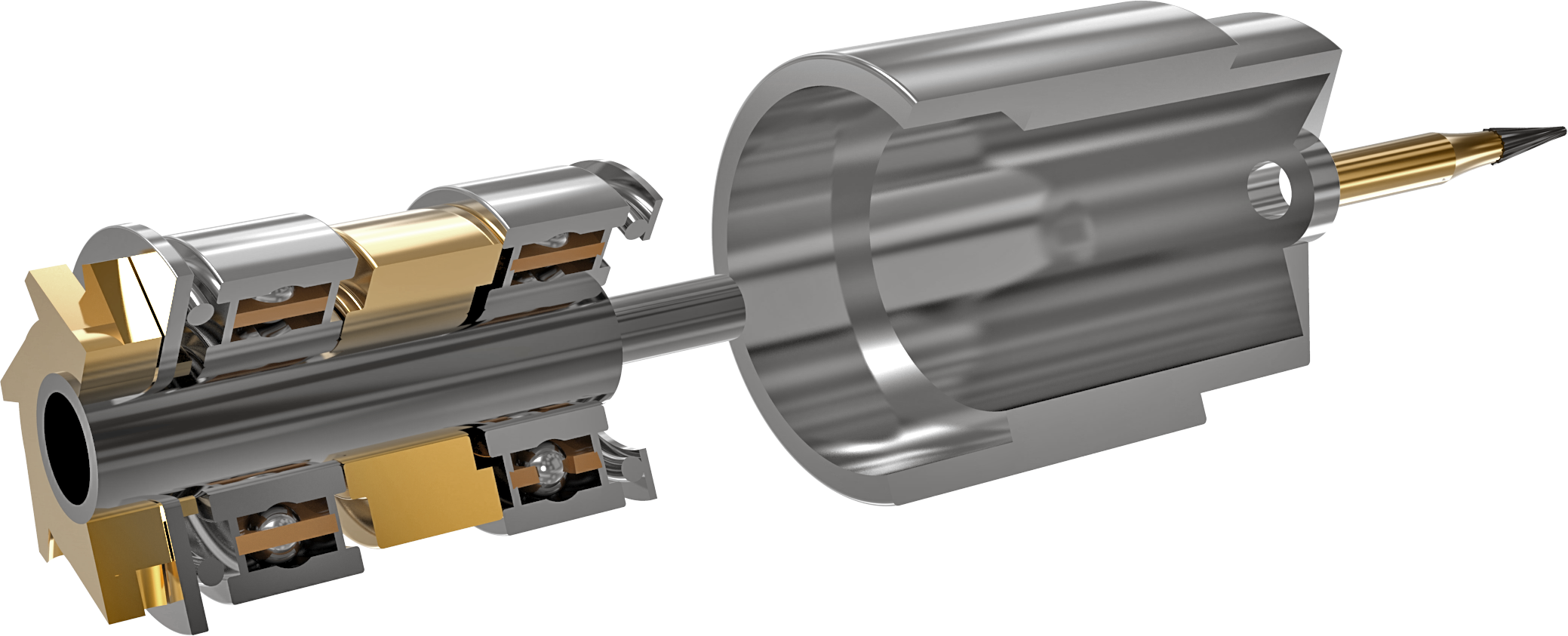 Watch Matt's Review of the 400xs
Don't Take Our Word for it, Here is What Wood Magazine had to say. They Rated us Excellent across all categories:

Here's How Better Homes and Gardens Wood Rated the 400xs...
| Performance | Rating |
| --- | --- |
| Handling | Excellent |
| Comfort | Excellent |
| Ease of Operation | Excellent |
| Maintenance | Excellent |
| Noise | Excellent |
"

Our testers felt the contoured pen shape of the SCM 400xs makes it the most comfortable to hold.
"

In the quality of construction, we were impressed with the quality of the machining on the SCM 400xs handpiece.
"

We like the exhaust jets located in the tip of the nose on the SCM 400xs. The jet blows away dust, making it easier to follow pattern lines.
Unleash Your Detail
Built for Precision and Speed.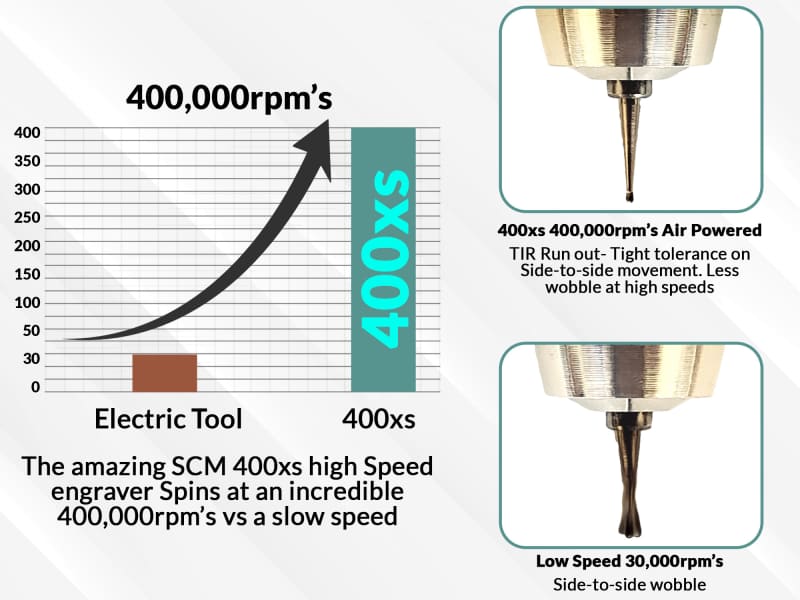 World's Fastest Engraver
Power and Control Never Felt So Good.
Still not sure which system is right for you?
We're here to help! Call us for free customer support.