Jet Stream Advantage
Game changing design.
Heavy Duty Built for Production
Clamshell Design
Portable
Easy Front Loading
Easy Side Door Access
Professional Grade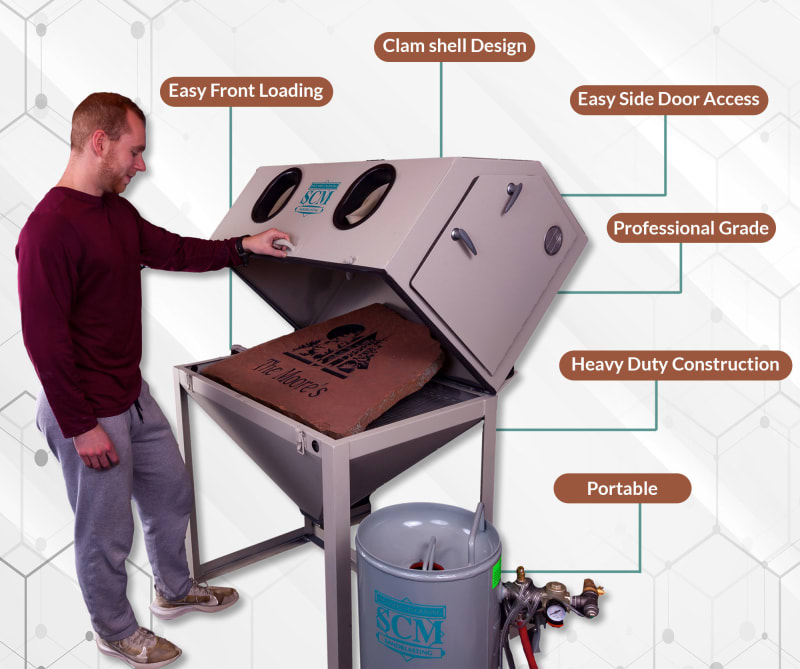 Vortex Mix Grit System
Delivers the perfect mix for deep carving & precision detail.
Allows Total Control
Deep Carving
High Detail
Portable
Industrial Strength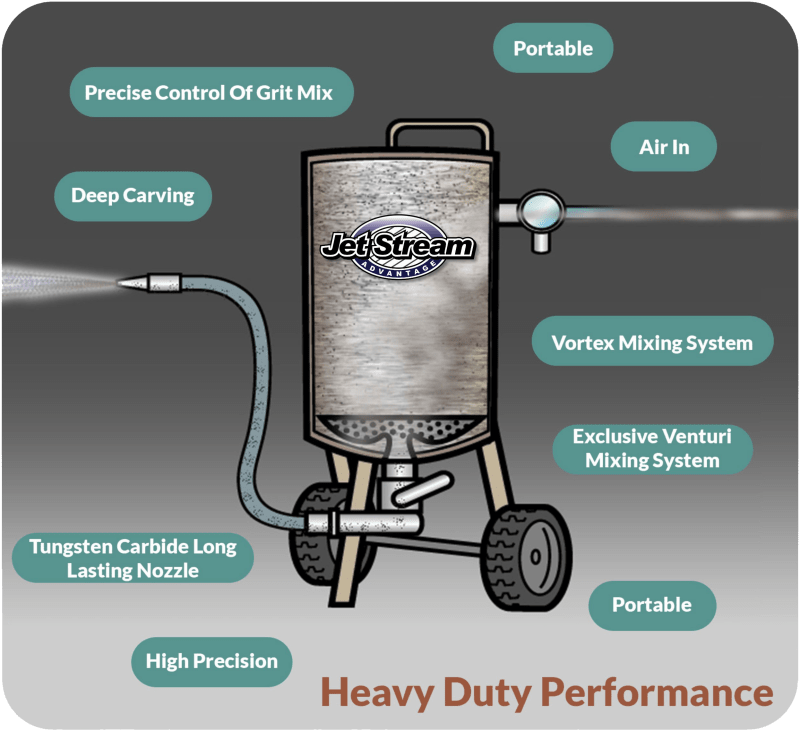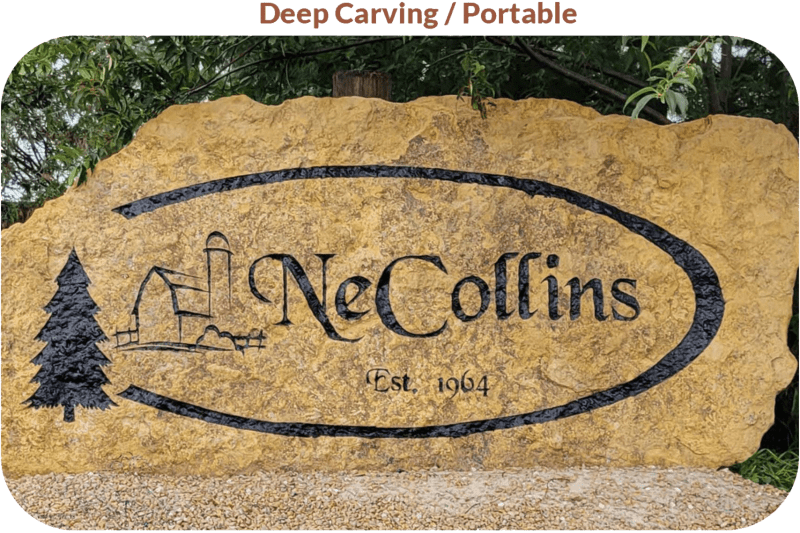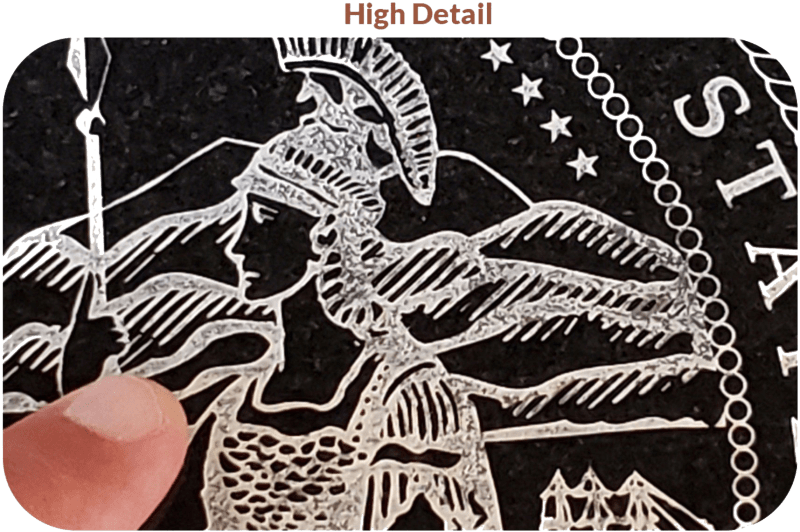 Dual Stage Filtration System
High Performance / Maximum Efficiency
Maximum Visibility
Dual Stage Cartridge
Dual Stage Filter
Heavy Duty Motor
Power Clean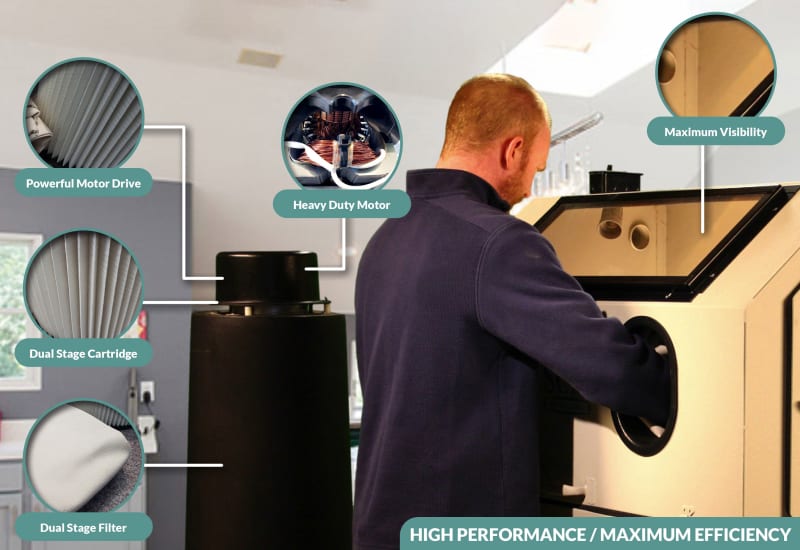 Magnum Force Stencil Cutter
Built for precision and speed.
Cuts the thick 42mil Blast Mask
Quad Grip Roller System
Heavy Duty Servo Motor
Extra Strength Rail System
5 Year Rock Solid Warranty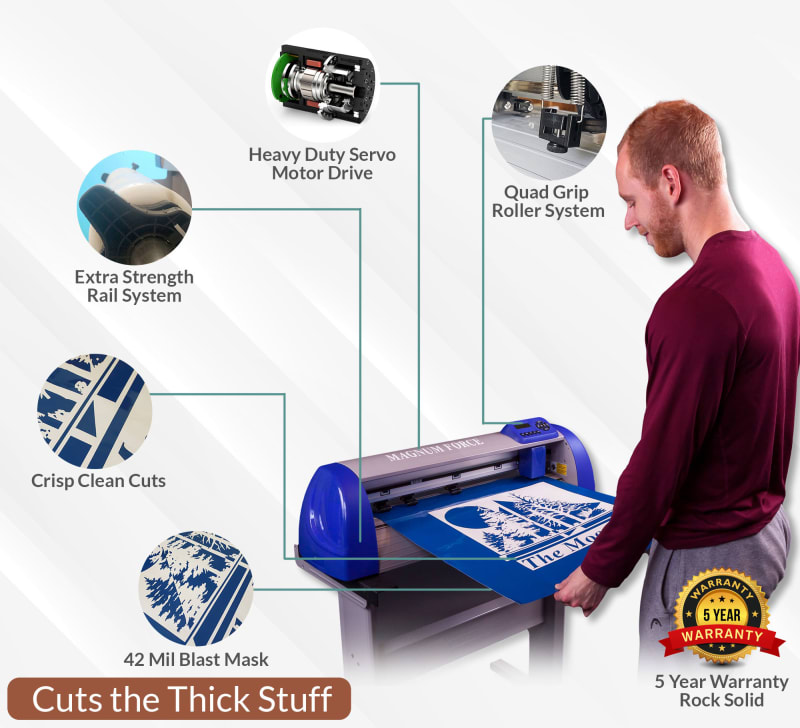 Blast Mask 42 Mil Stencil
Special Formula
Super Grip Adhesive
Very Flexible and Pliable
No Brush On Adhesive Needed
Crisp Clean Cuts
Easy Side Door Access
Leaves No Residue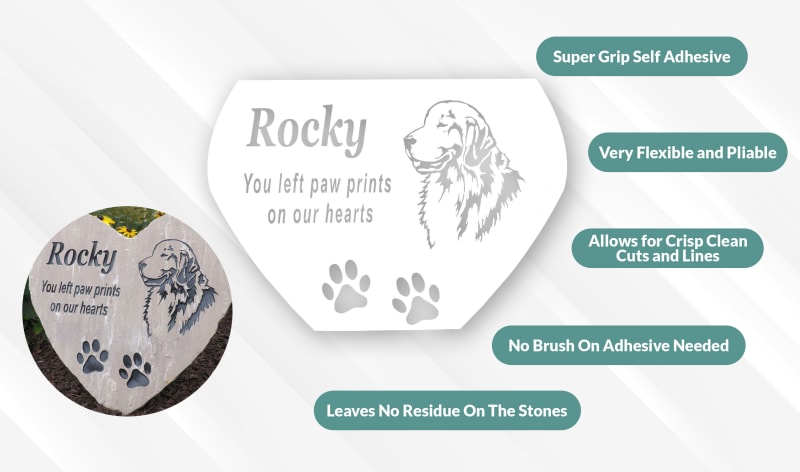 Watch How to Engrave Pet Memorials with the Jet Stream Advantage
Deep Engraving
SCM has innovated the deep engraving process into stone, wood, glass, brick, and many more. There is no longer the time consuming and painstaking process of hand chiseling your designs into a surface.
With the Jet Stream Advantage there is no faster or better way to do stone engraving. SCM has a unique Vortex Mixing System that allows for the deep engraving.
This is a great complement to SCM's 400xs Power Carver and runs off the same small compressor.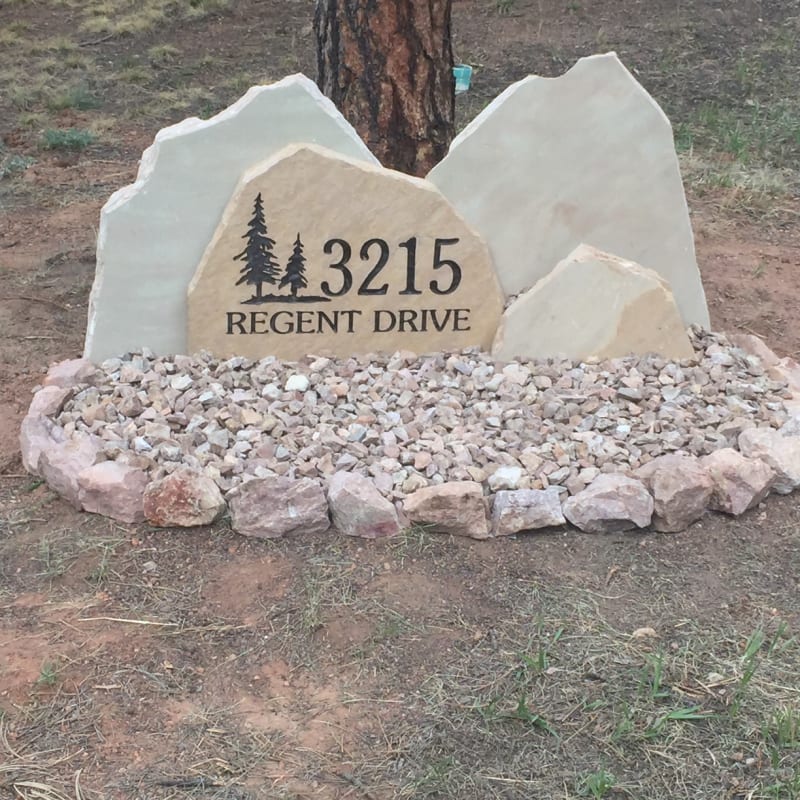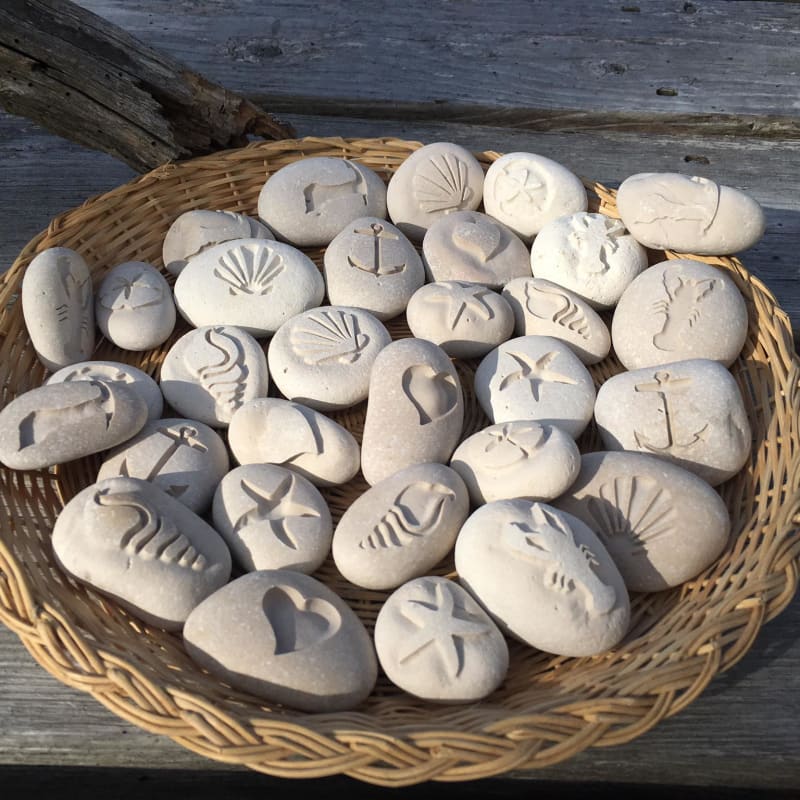 Guided, Step-by-Step Process
SCM will take you through the process step by step of how to make a stencil using the easiest software on the market, to applying the stencil, to how to carve.
We will show you how to add color to your products, how to price and promote your services, as well as many other tricks we have developed over the last 33 years.
Surfaces That The SCM Jet Stream Advantage Can Engrave On
Click on each material to view pictures of what anyone can do with the Jet Stream Advantage.
Engraving with the Jet Stream Advantage
is as easy as 1-2-3
Turn any artwork into a stencil with SCM's easy to use software.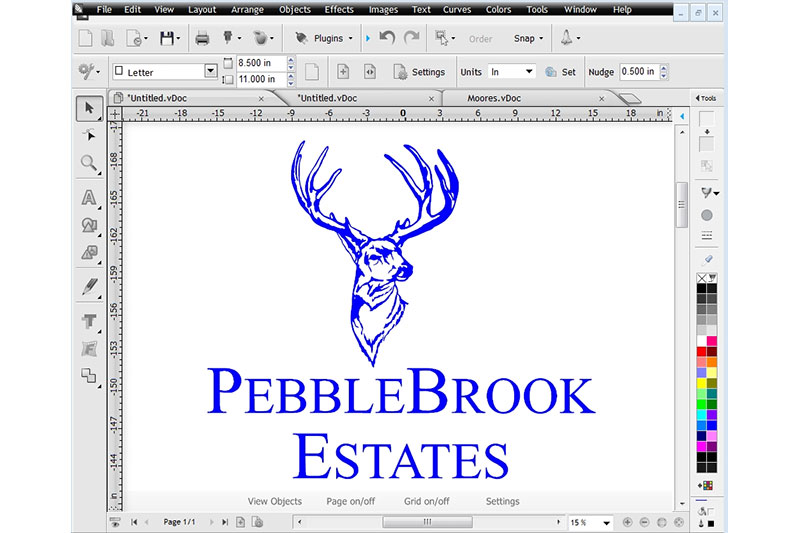 2. Print and Apply Your Stencil
Click the "Cut" button and simply apply your stencil to your surface.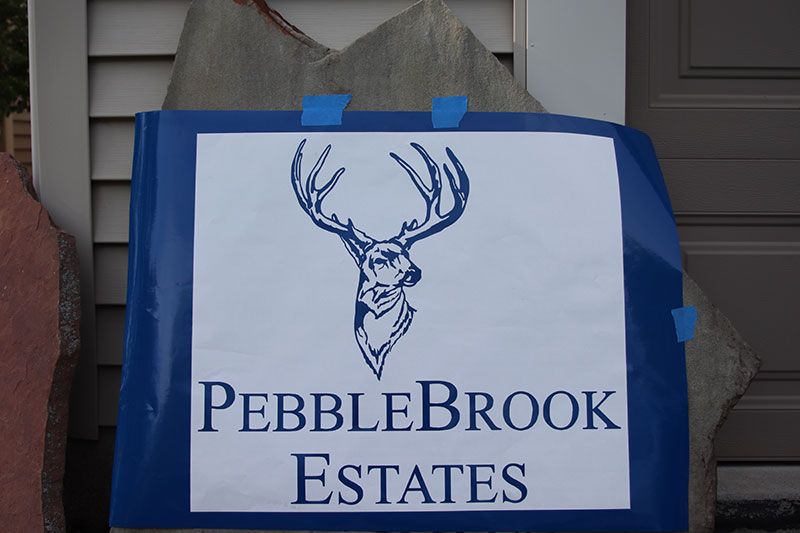 Click the "Cut" button and simply apply your stencil to your surface.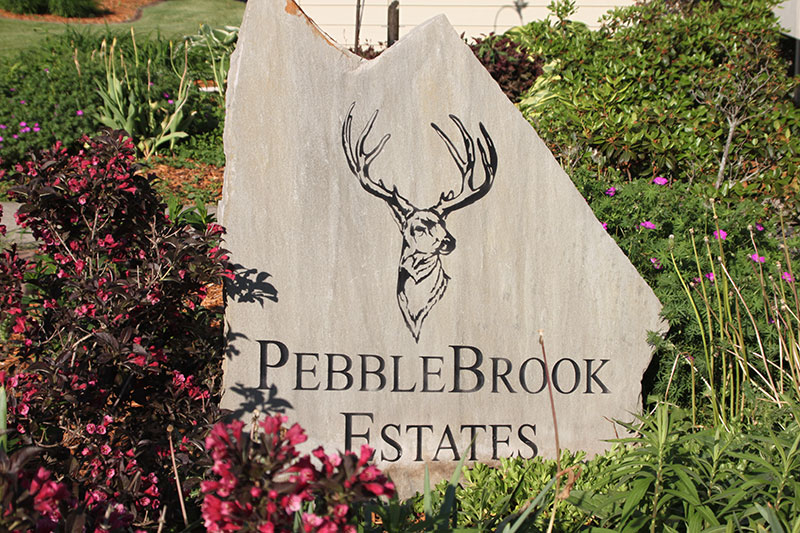 Still not sure which system is right for you?
We're here to help! Call us for free customer support.
3 easy steps to get started with SCM's equipment
Watch Online Videos
Watch our online videos for an introduction to our systems and to learn about what you can create.
Place Order
Order your new system online and have it shipped directly to you today!